Here's how to use your DYM Store Credit:
1. When you have items in your cart to purchase, click on MY CART (not CHECKOUT)
2. If you haven't logged in yet, log in where it says "DYM STORE CREDIT"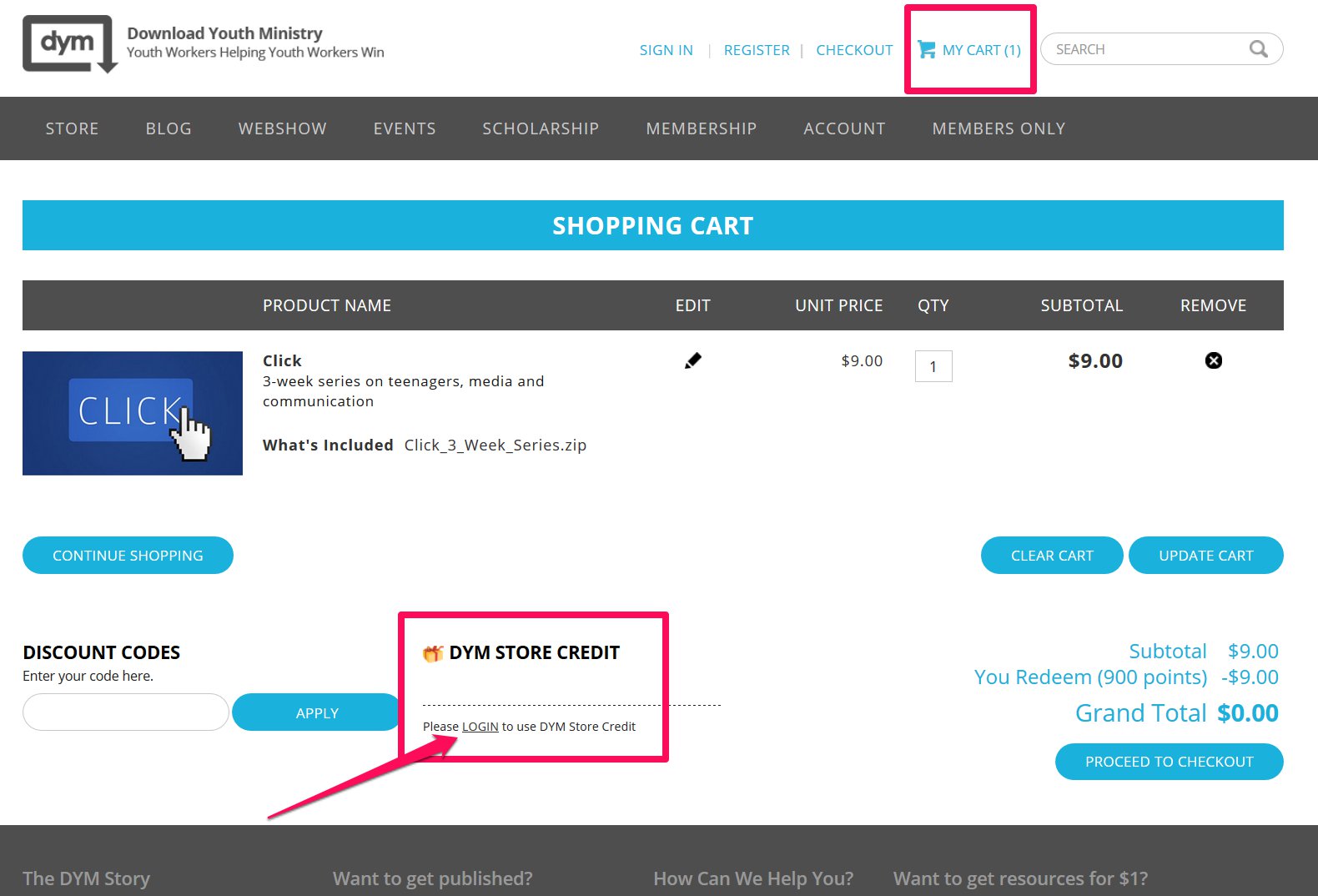 3. Click the box "use maximum" to apply points to your purchase.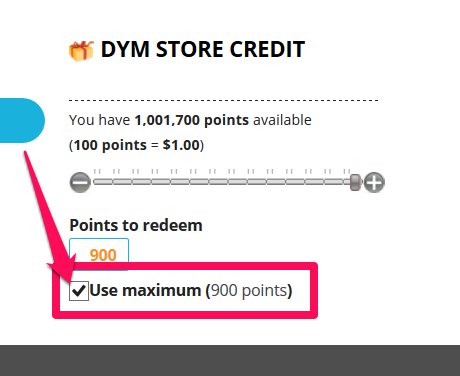 If you don't have any points it either means you are not a member, or you have already used your points for the given month. Refer to YOUR ACCOUNT to see when the expiration date is for your store credit and when you will be given new credits for the month (the day your card gets charged each month).
[100 DYM store credits = $1 .... therefore .... 900 = $9]
Here's where to check your DYM STORE CREDIT to see how much you have: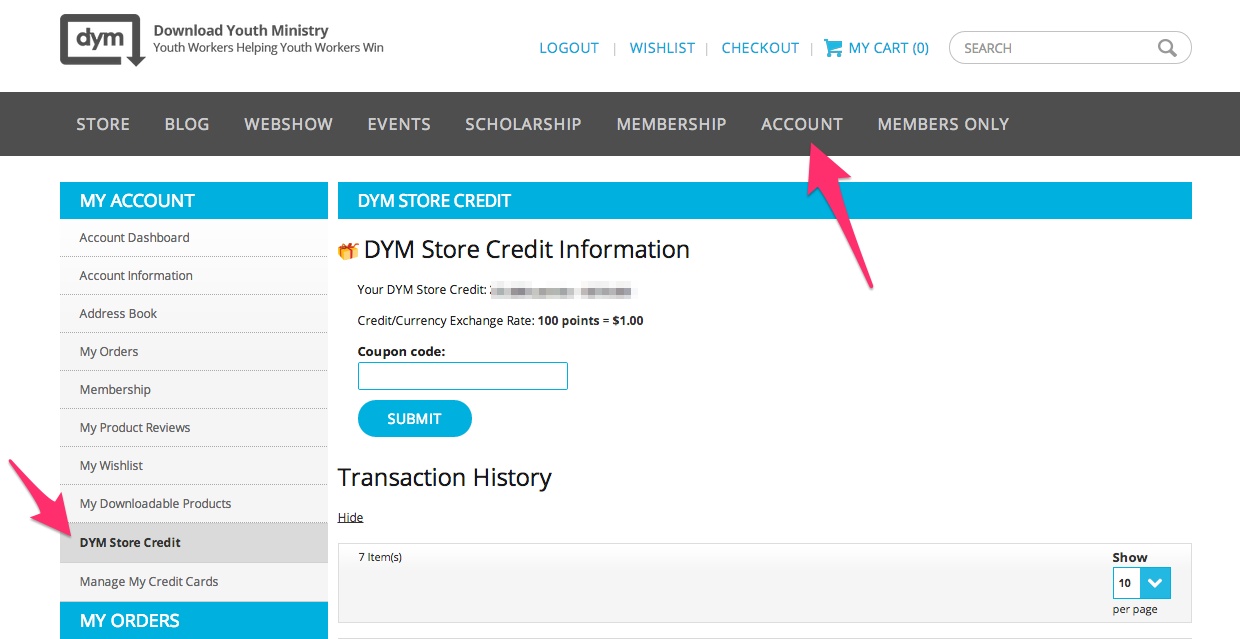 +++++++++++++++++++++++++++++++++++++
Want to understand how the DYM store credit works? CLICK HERE.
Need to know how to access your membership resources? CLICK HERE.
+++++++++++++++++++++++++++++++++++++
If you are still having problems, drop us a note!