Do you need to update the credit card on file?
To update the payment info in your account …
1. Go to your account page and login
2. Click on "payment methods" account tab.
3. If you need to change the card on file, click "Edit".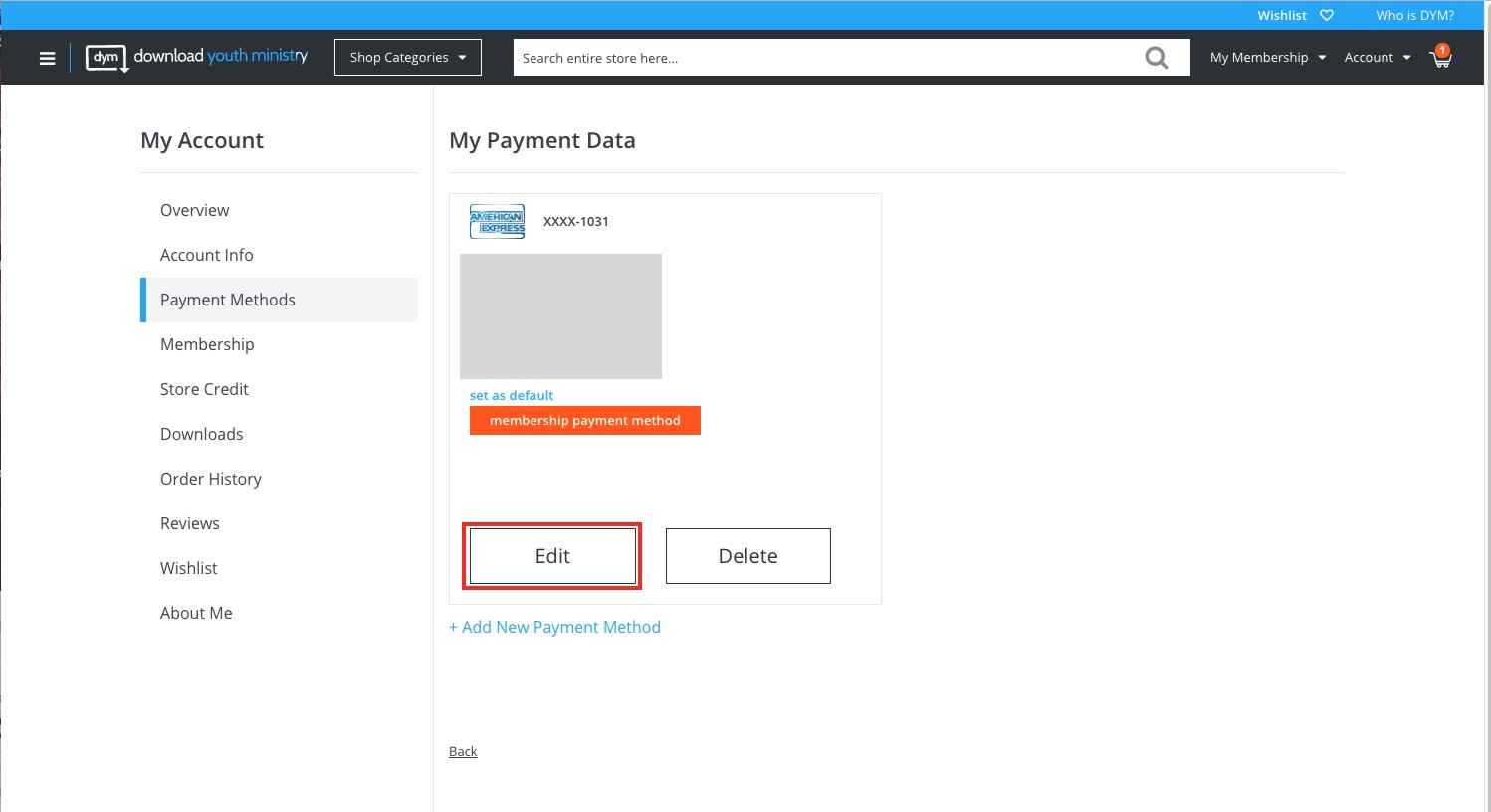 4. If you need to add a new payment method, select that link.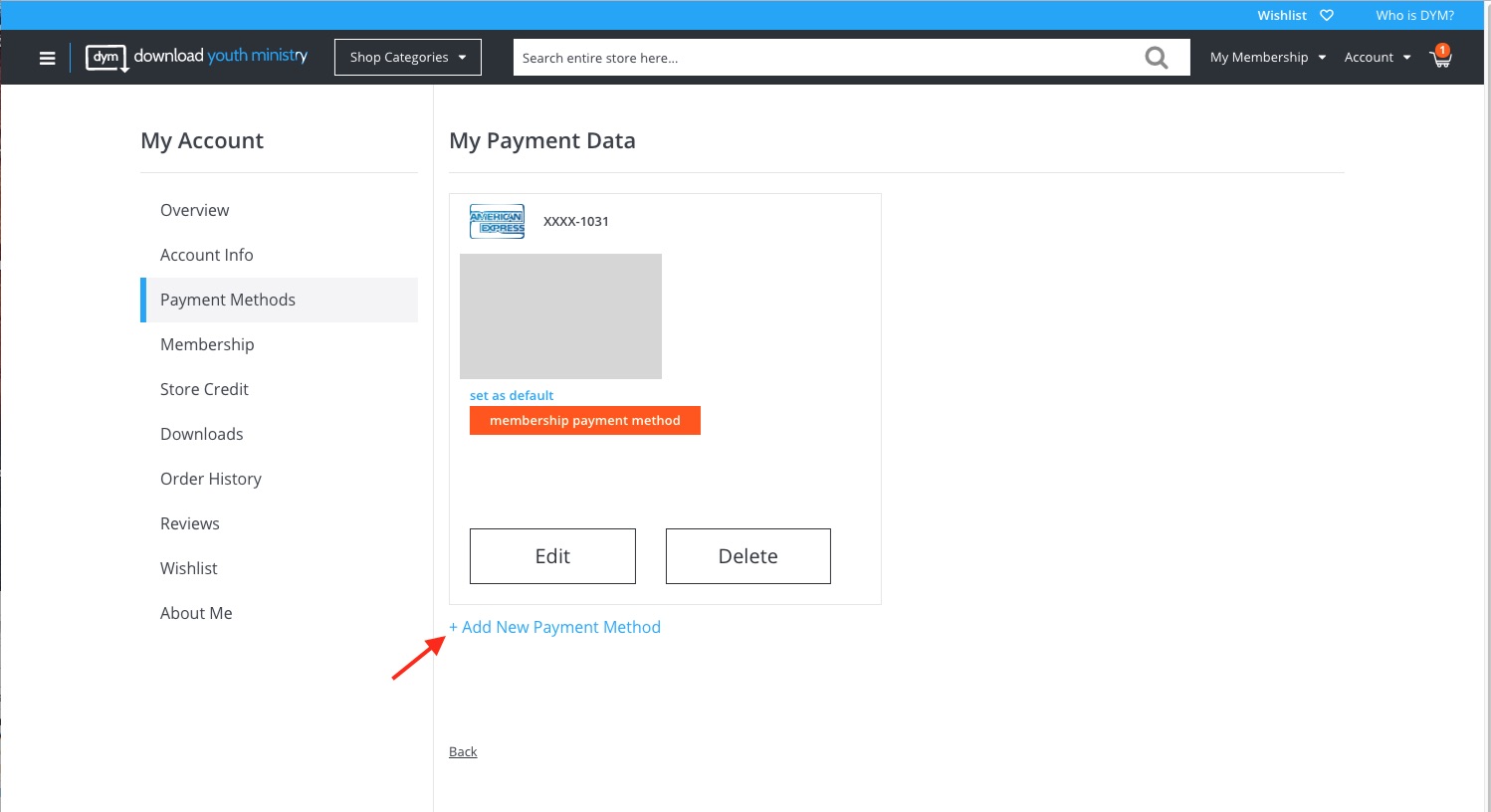 4. If you have multiple cards on file, make sure you select the one you would like to use from the dropdown. 
+++++++++++++++++++++++++++++ 
Please let us know if you have any questions or if there is anything else we can do to help you lead your ministry better. Just email membership@downloadyouthministry.com
Thanks for loving students!
The DYM Team

p.s. If this article was helpful, give us a thumbs up below.