Log-in using your DYM Author account information on www.downloadyouthministry.com (click Account on the top navigation bar)
1) Click Author Profile on the bottom left.
2) Upload your photo (JPG). We recommend a 128px by 128px square. (Just your face will be fine. Please resist the urge to post yourself in your favorite costumes or snuggling your puppy.) The website will turn it into a circle.
3) Write a very short (1-sentence) bio under short info. This is what the website will use on your product page.
4) Write a short (50 word) bio under Full Bio.
Here's what we're hoping for from these 50 words: We want to read an honest picture of who you are, (about your family or ministry… even the fact that you paid your way through seminary as a part-time ventriloquist) but not your college scholarship application or the script you'd like them to read at your Pulitzer Prize nomination gala. When you're finished, the bio should convey, "I take Jesus seriously, but I don't take myself too seriously."
Here are a few quick samples:
Josh is the Junior High School Pastor at Mariners Church in Irvine, CA. He is the father of 4 who speaks a little, writes a little, tweets a bit, and blogs a lot. He's also in the running for the Guinness Record for largest calves (circumference, in inches.)
Chip has worn a variety of ministry hats during his forty years of volunteering. He currently leads two small groups: one for high school boys and one for kids struggling with mental illness. He attended law school, worked in the entertainment industry in LA, and still somehow managed to find time to be part of a league-champion wrestling team.
When you're all finished, it'll look like this: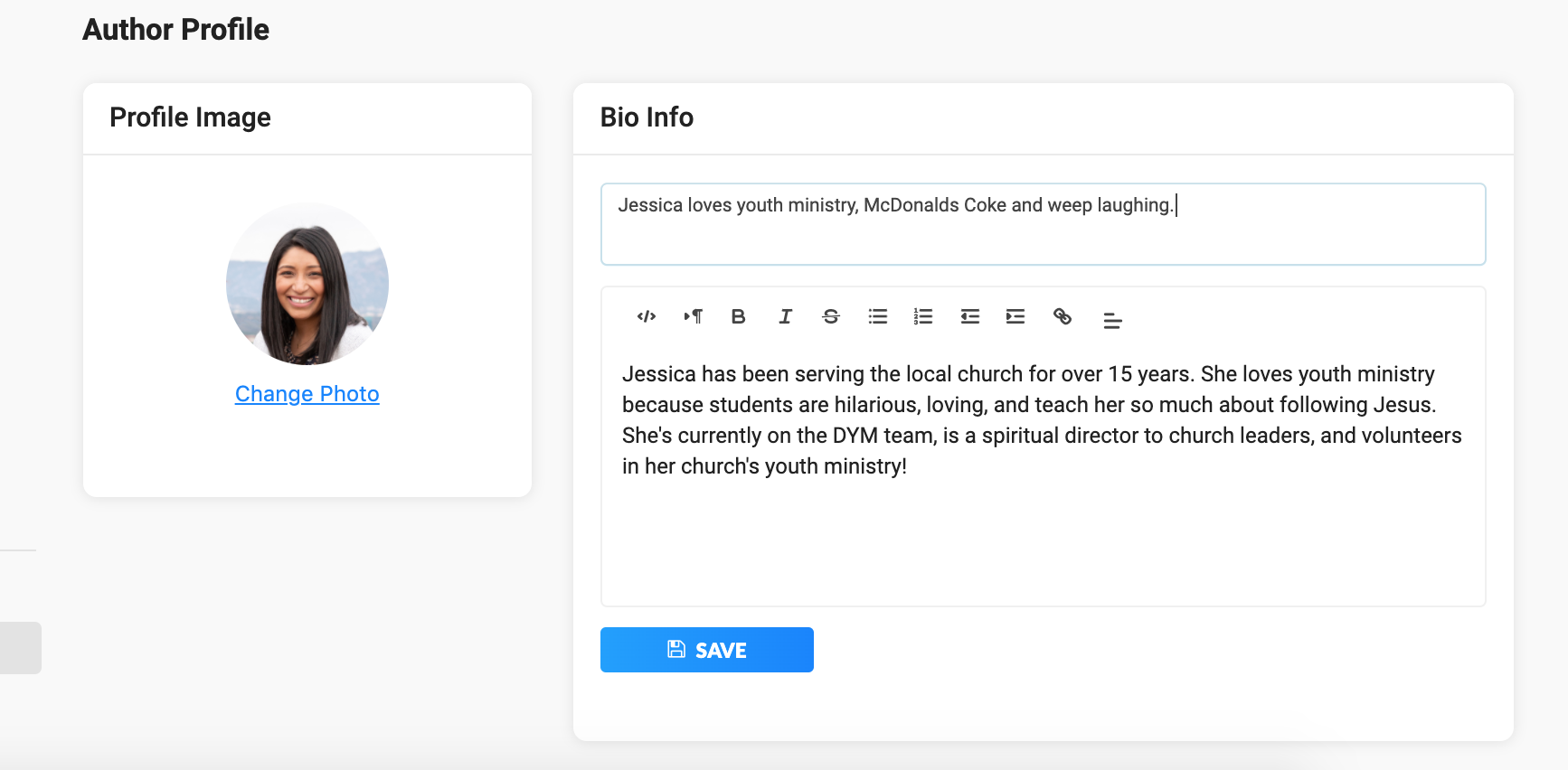 Pretty great, right?! Help youth workers know who you are as they check out your stuff!