First, it would help to know what Sidekick is. Click here for more info 
A "Builder" is the engine that allows you to build a programming element or play/customize an existing file. The easiest way to explain a Sidekick builder is to show you. 
There are currently a handful of "builders" in Sidekick. See below for the whole list.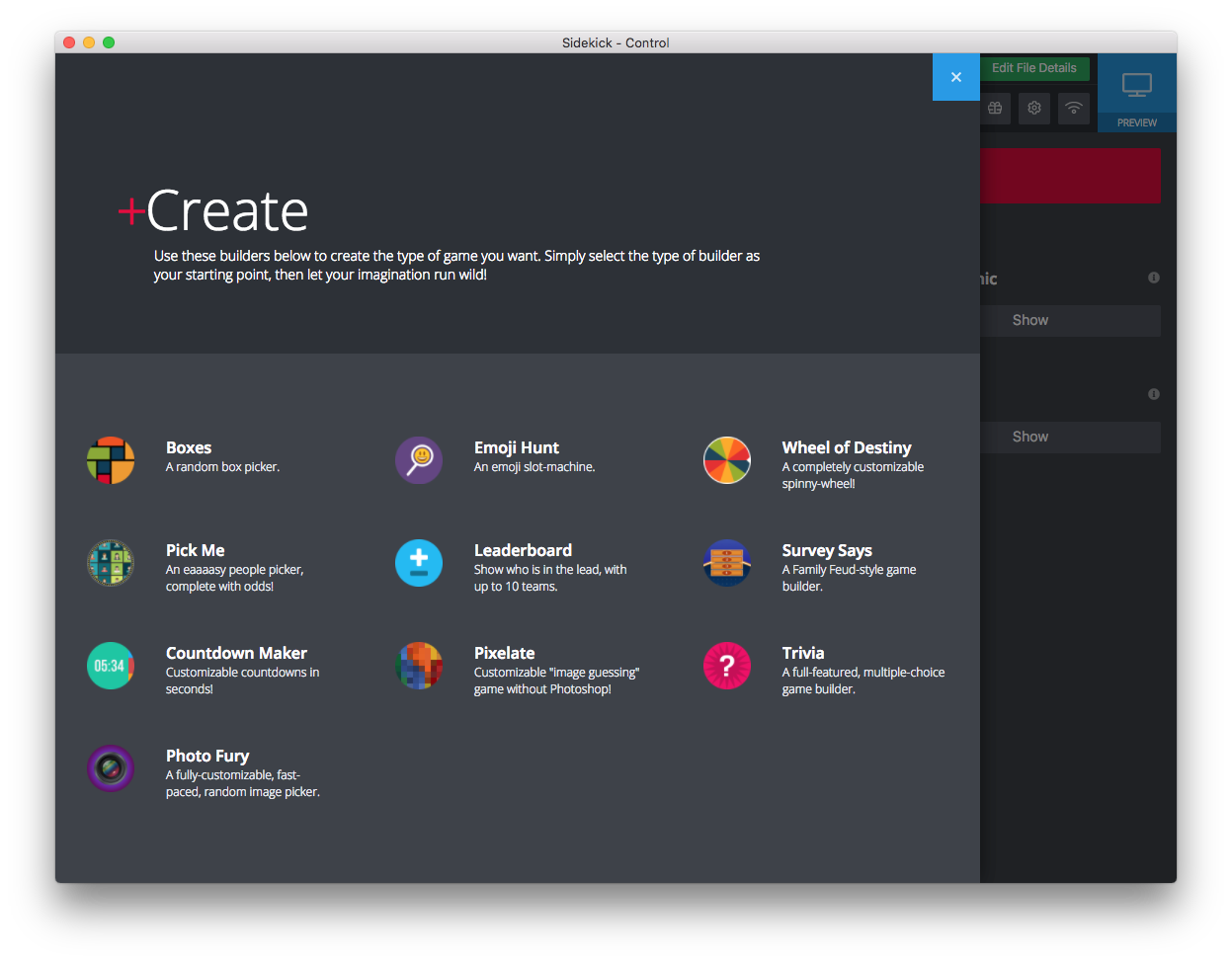 Each builder is designed to help you BUILD a unique programming element in minutes.
You can also import and use or customize a pre-built element. We call these Sidekick files. Click here for more info on Sidekick files
Let's look a little closer at each builder included in Sidekick.

Photo Fury:
Boxes: 
Emoji Hunt: 
Wheel of Destiny: 
Pick Me: 
Leaderboard:
Survey Says: 
Countdown Maker: 
Pixelate: 
Trivia: