First, it would help to know what Sidekick is. Click here for more info
Sidekick files are files that only work for Sidekick, a presentation software for Mac/Pc. 
It is a programming element that you can download and drop into your program that will be ready-to-go for your unique audience in seconds. 
Each of the images below with the red box around it is a Sidekick file.
If you want to add any additional files to your Sidekick library, you need to import the file from your computer using the blue button at the top of your library. If you purchase a file from the store, for example, you will need to download that file then import it into your library.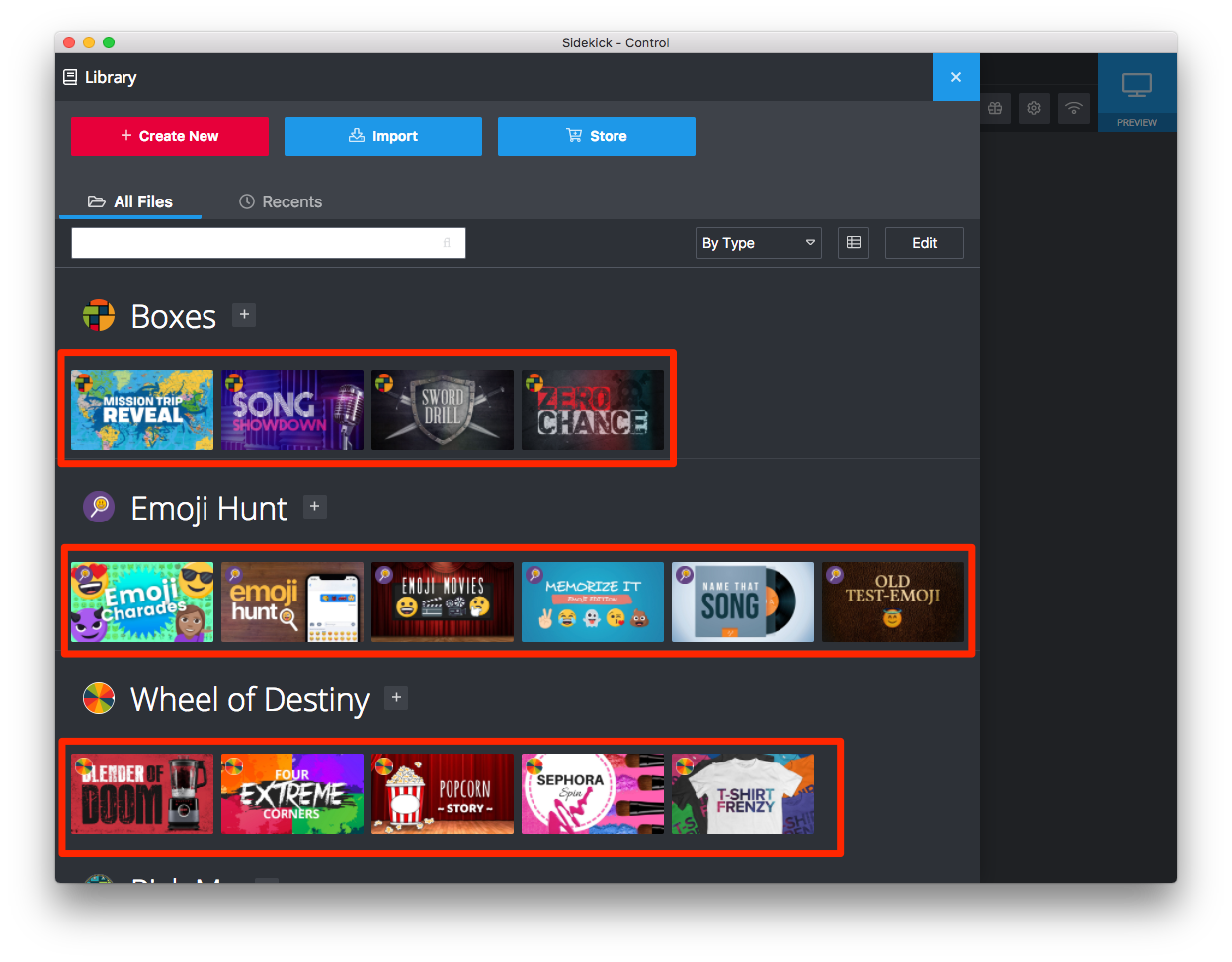 What do these files do? 
Each file unlocks a specific way you can use a Sidekick builder to engage your audience. Click here for more info on Sidekick builders
Sidekick comes included with 45 different Sidekick files to get started using right away. But if you want to see what other creative ways you can use Sidekick, you can browse the DYM store for more! 
Check out the example below to see what we mean by a "Sidekick file". 
Emoji Movies is a game that you can play with your group. This game comes pre-loaded in Sidekick when you download it.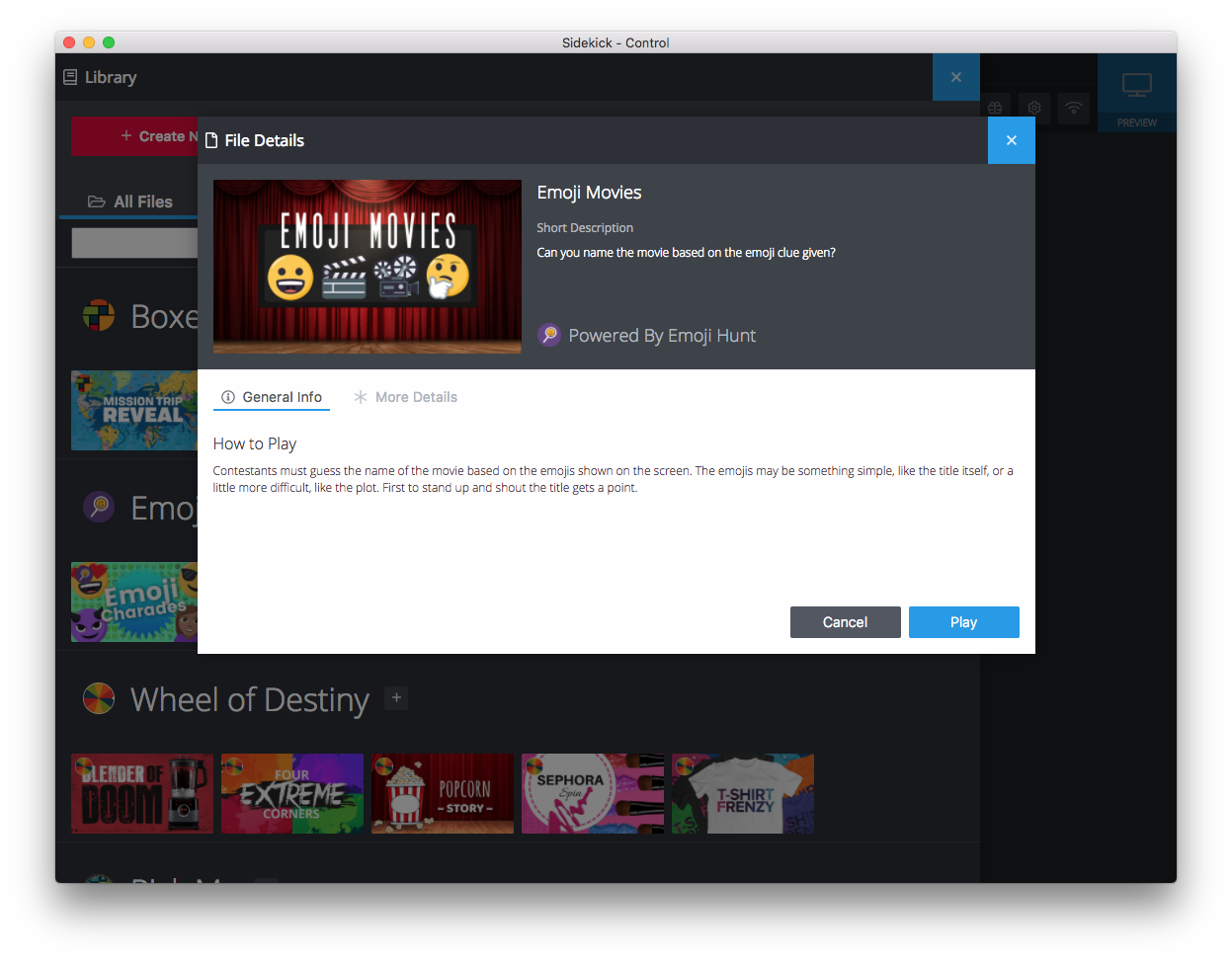 How this game works: Contestants must guess the name of the movie based on the emojis shown on the screen. The emojis may be something simple, like the title itself, or a little more difficult, like the plot. First to stand up and shout the title gets a point.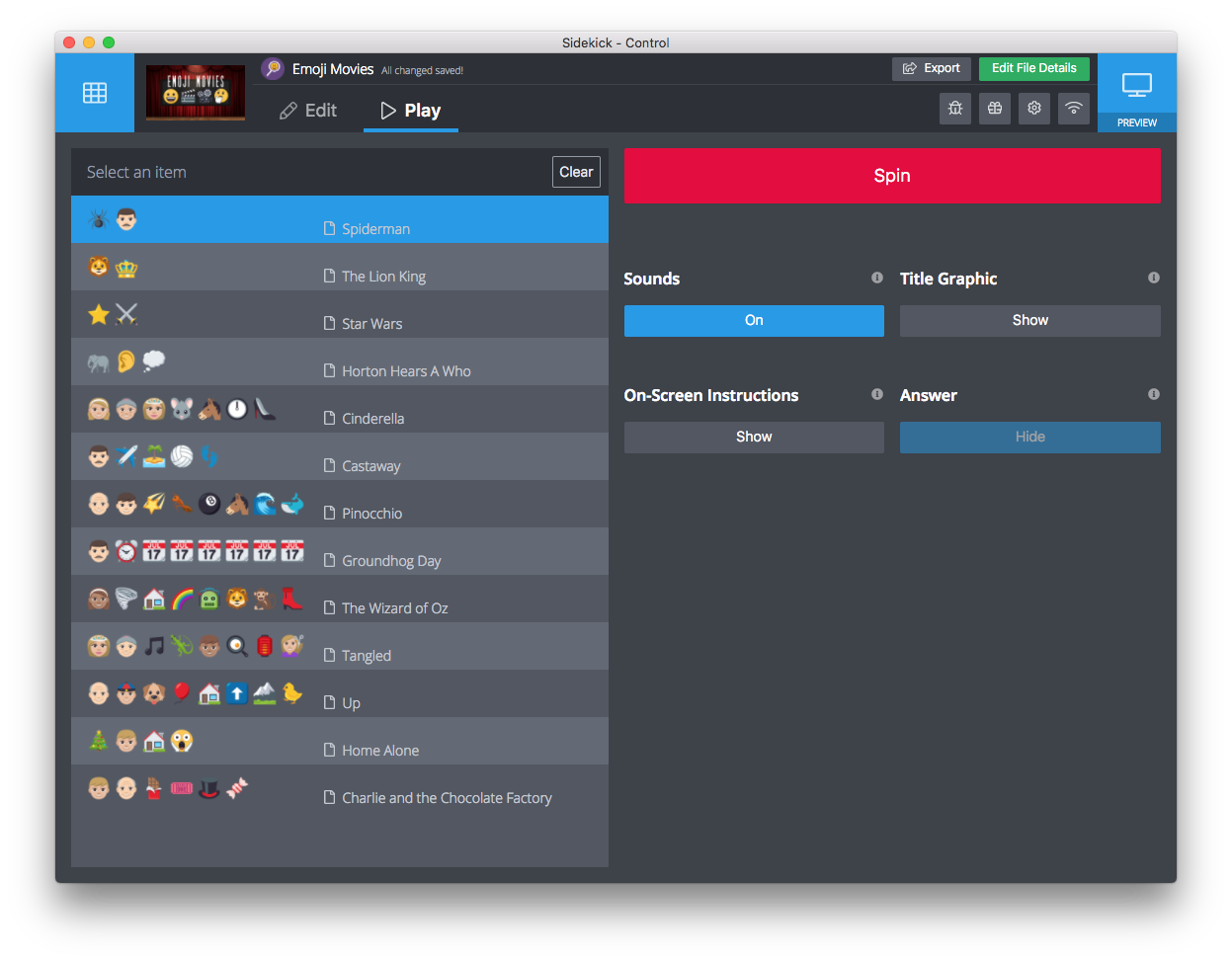 This is what shows on the second or presenter screen.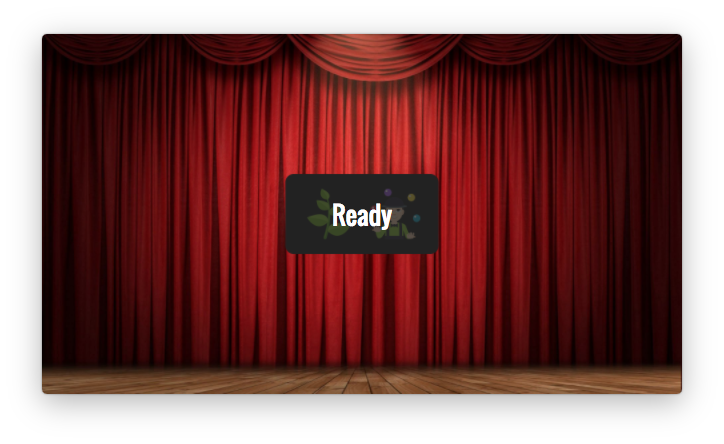 You click "spin" and Sidekick picks the emoji's for the first question... and here is the answer (come on... that was easy. But as you can see above it get's quite a bit harder)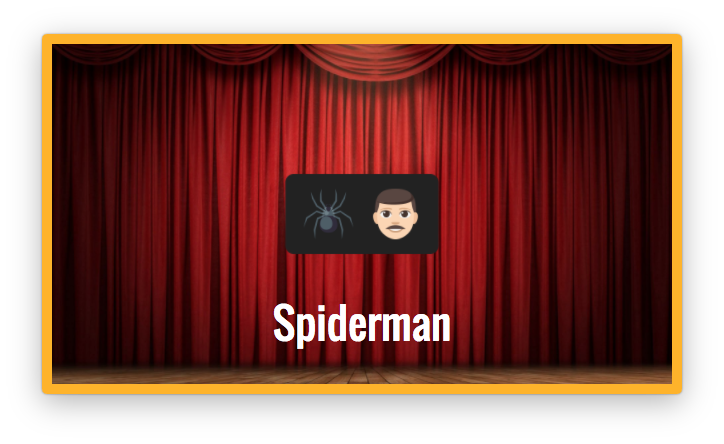 Does that make sense?? 
New Sidekick files are being added to the DYM store all of the time so be sure and check back regularly to see what new, clever ideas that Sidekick users (such as yourself, possibly) have submitted to be shared with others!