Are you having trouble importing a file that says something like example.dymgame (see below for example) in Sidekick?

If so, you are in the right place! 
Step 1. 
Open Sidekick and click "Import" (top of the library)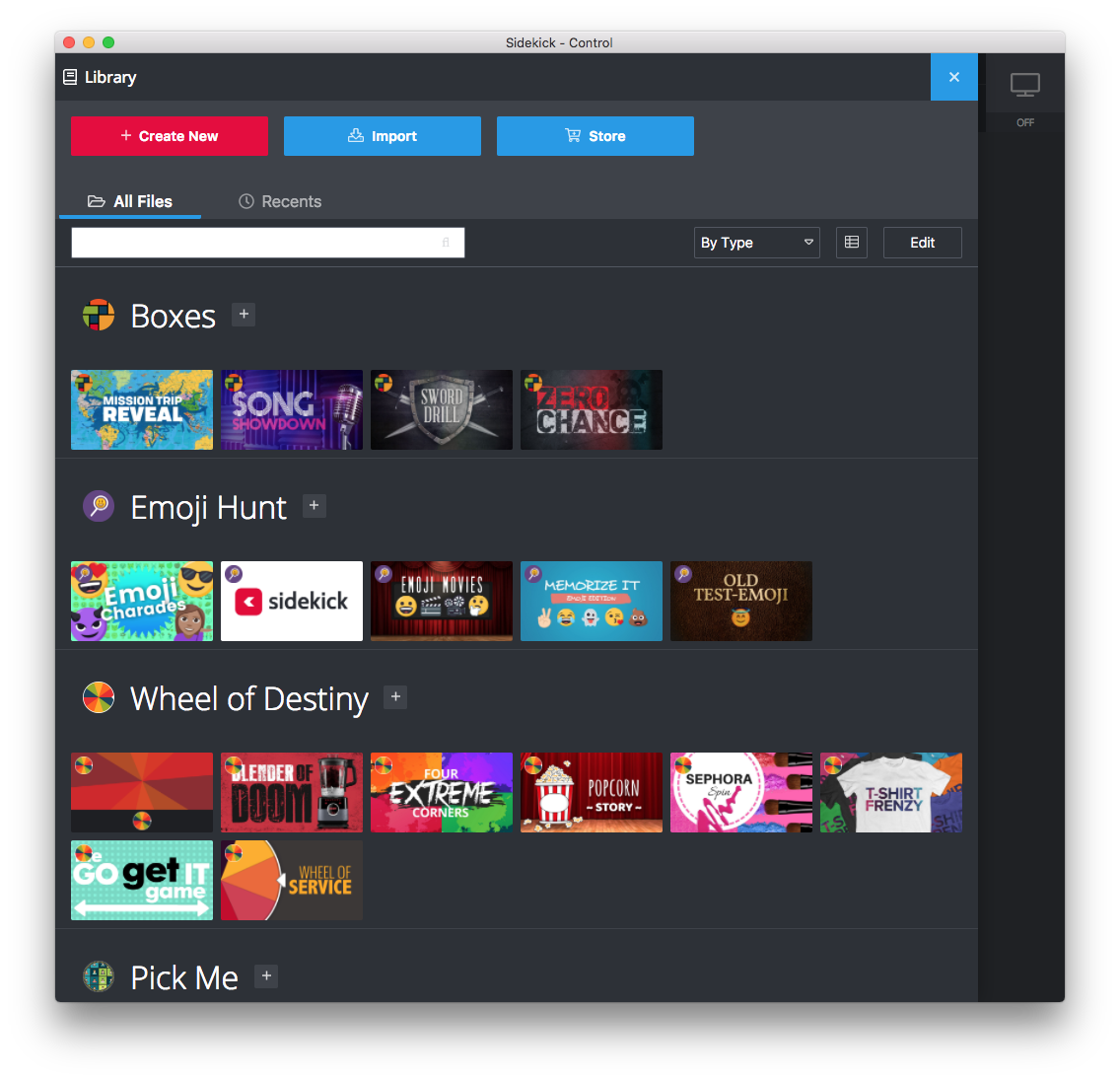 Step 2. 
With the finder open, find the .dymgame file you want to import. 
At the bottom of the finder, there should be an option called "Format" (will look different on PC).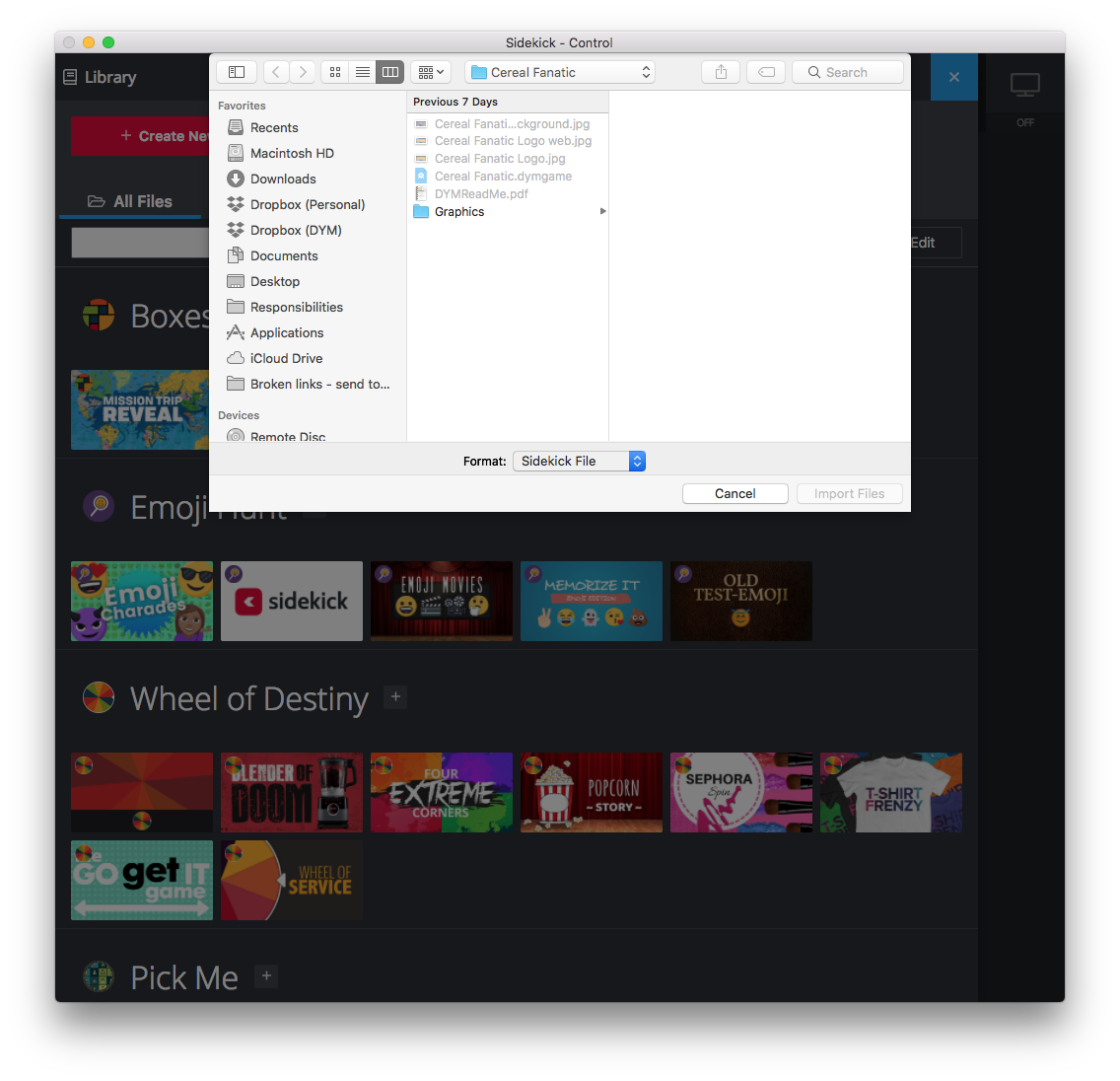 Step 3.
Click "Format" and select "DYM Game." Then the .dymgame file should light up (see below) so you can select it then click "Import Files."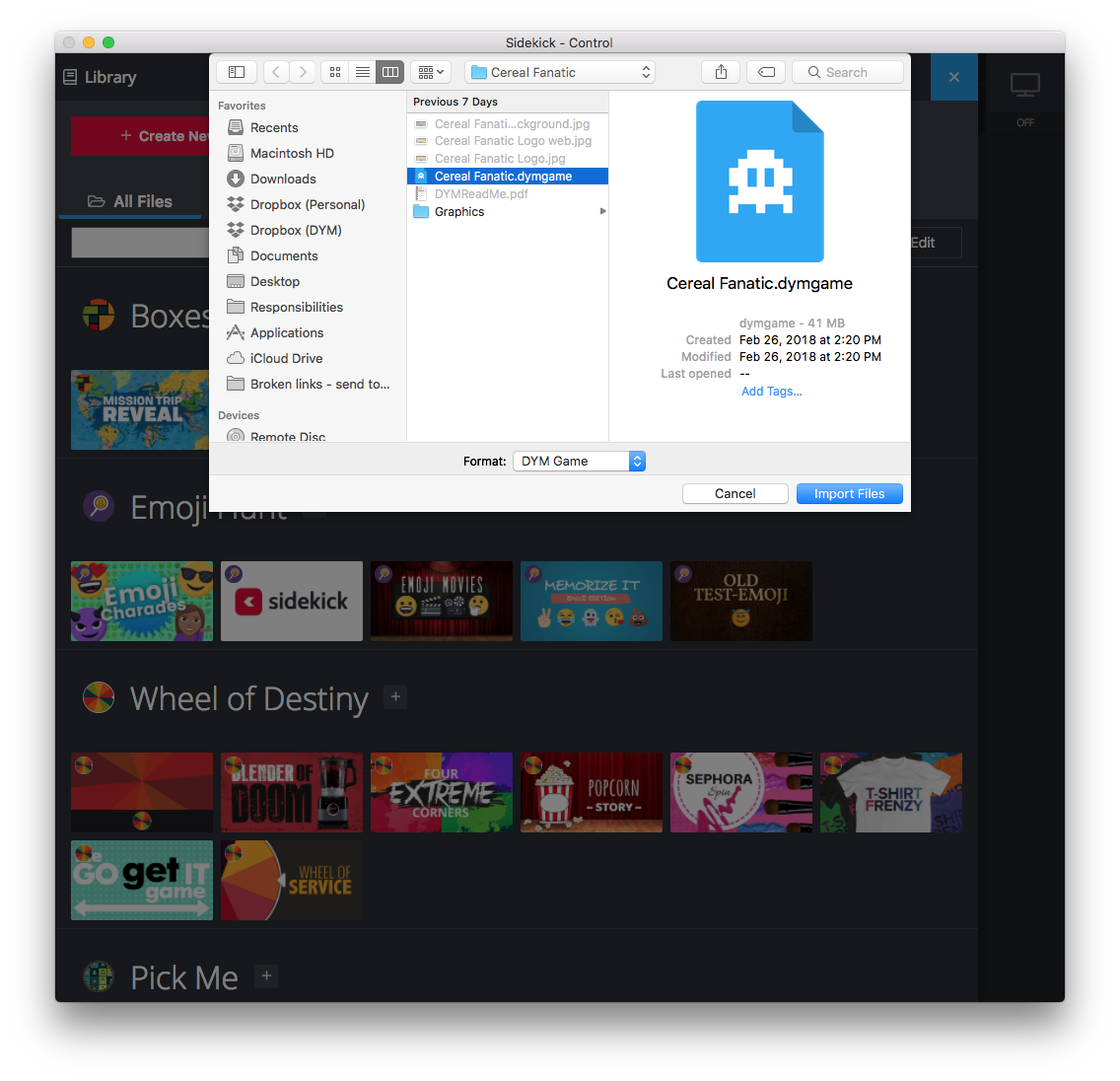 That's it! 
For more info on Sidekick files click here. 
Are you asking yourself, what is a .dymgame file? DYM Games is an older version of Sidekick and we made the files compatible with the new version of the app called Sidekick.