It's easier than ever to switch between Sidekick and other presentation software (ProPresenter, PowerPoint, Keynote, etc.) as you run your weekly program!
Each app sits in a layer on your presentation screen... All you have to do is turn off the layer(s) above the layer you want to see.
ProPresenter uses the "Output" button to turn itself on/off. PowerPoint uses the "exit presentation" button.
Sidekick uses the display modes "Live/Off". You can find this by clicking on the TV in the upper-right corner of Sidekick: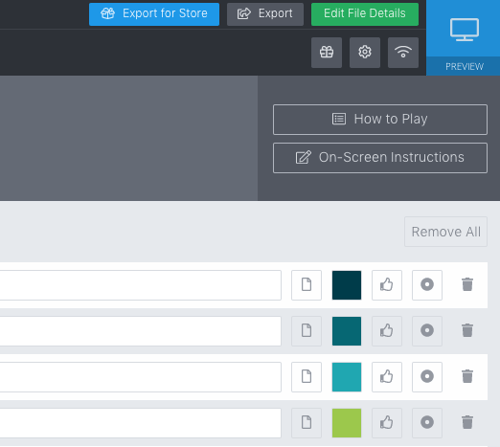 Switch the display mode to "Live" to show Sidekick on your second screen, or "Off" to hide Sidekick and allow another app to take control.

Check out this short tutorial video, by top DYM author Ken Leslie, for a bit more help in this area!
It's as easy as pie! Mmmm...speaking of pie... Here's a fun game in the DYM Store that uses Sidekick to dole out pies as consequences!