Do you want to cancel your DYM Membership? We realize that most of the time it's not because you don't LOVE IT, but it's because you are switching roles, churches or other life changes are involved. 
Whatever the reason, just know that we will MISS YOU! You can come back and purchase another membership at any time and re-join the family. No hard feelings! (well, maybe a couple but we will work that out in counseling)
Let us know if there is ANYTHING we can do to change your mind! 
HOW TO CANCEL YOUR DYM MEMBERSHIP: 
0.0. Login to your account.
0.5. When you login it should take you straight to your account page. 
1 & 2. (see below image)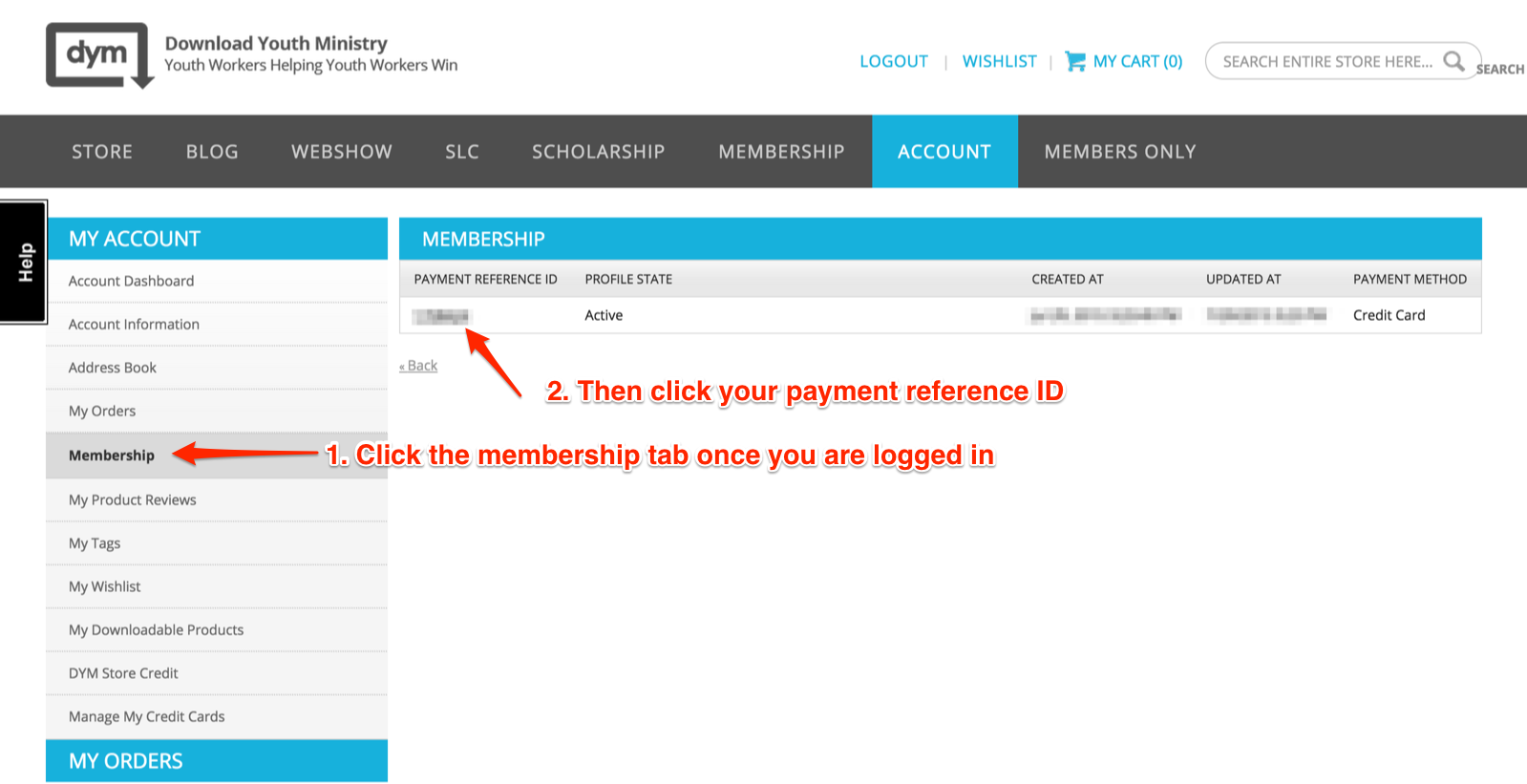 3. Once you have clicked your Payment Reference ID that takes you to your "recurring profile" (aka. membership) (see below image)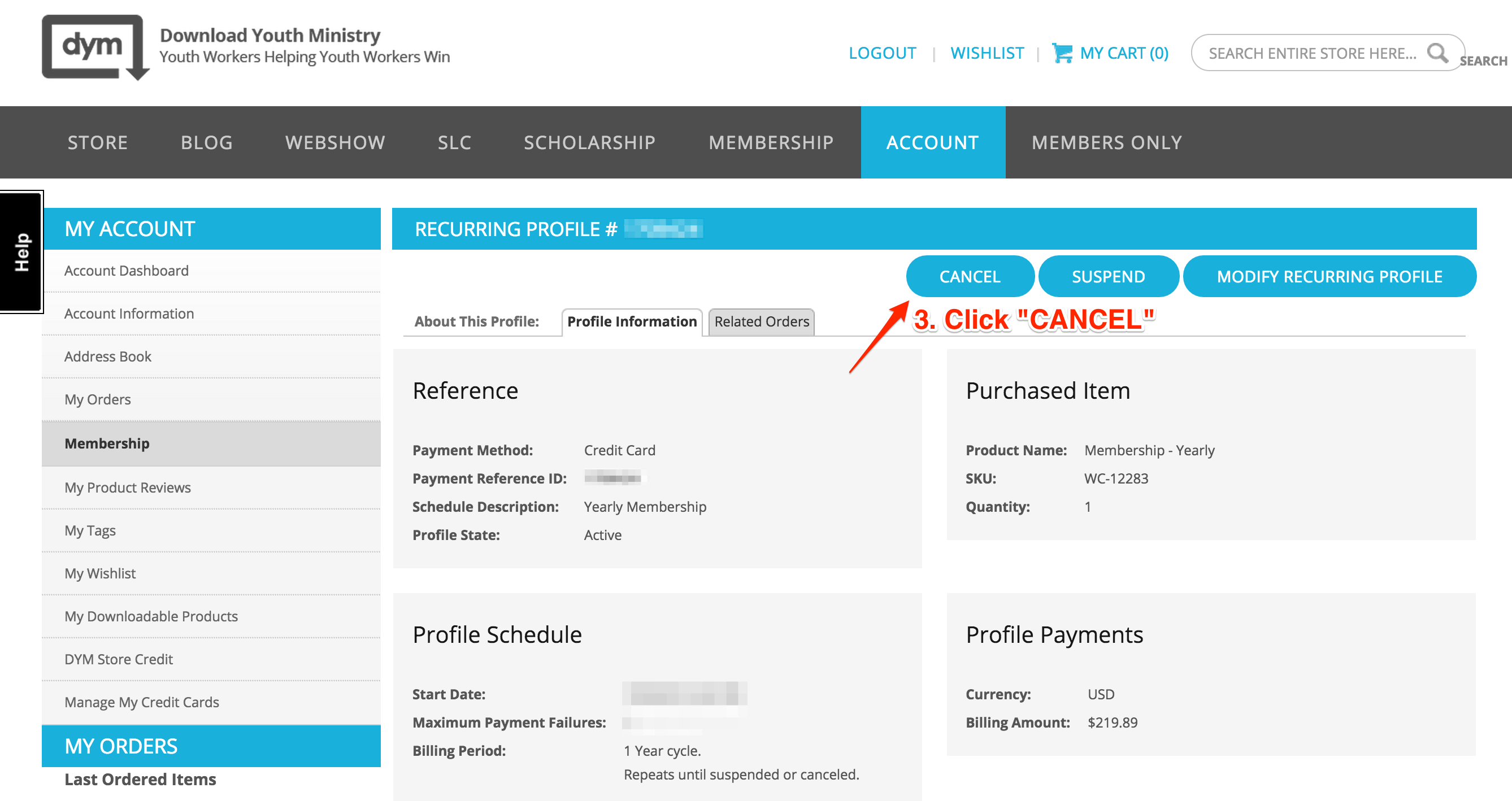 +++++++++++++++++++++++++++++ 
If this article was helpful, give us a thumbs up below.
If you have a question drop us a note!