If you want to change your DYM membership status/tier you are in the right place.
Here's what you need to do to change your DYM Membership:
All you need to do is purchase a NEW membership and the old one will be canceled automatically. It's that easy!
1. Go to your Account page (must login).

2. Click 'Membership' under 'My Account'.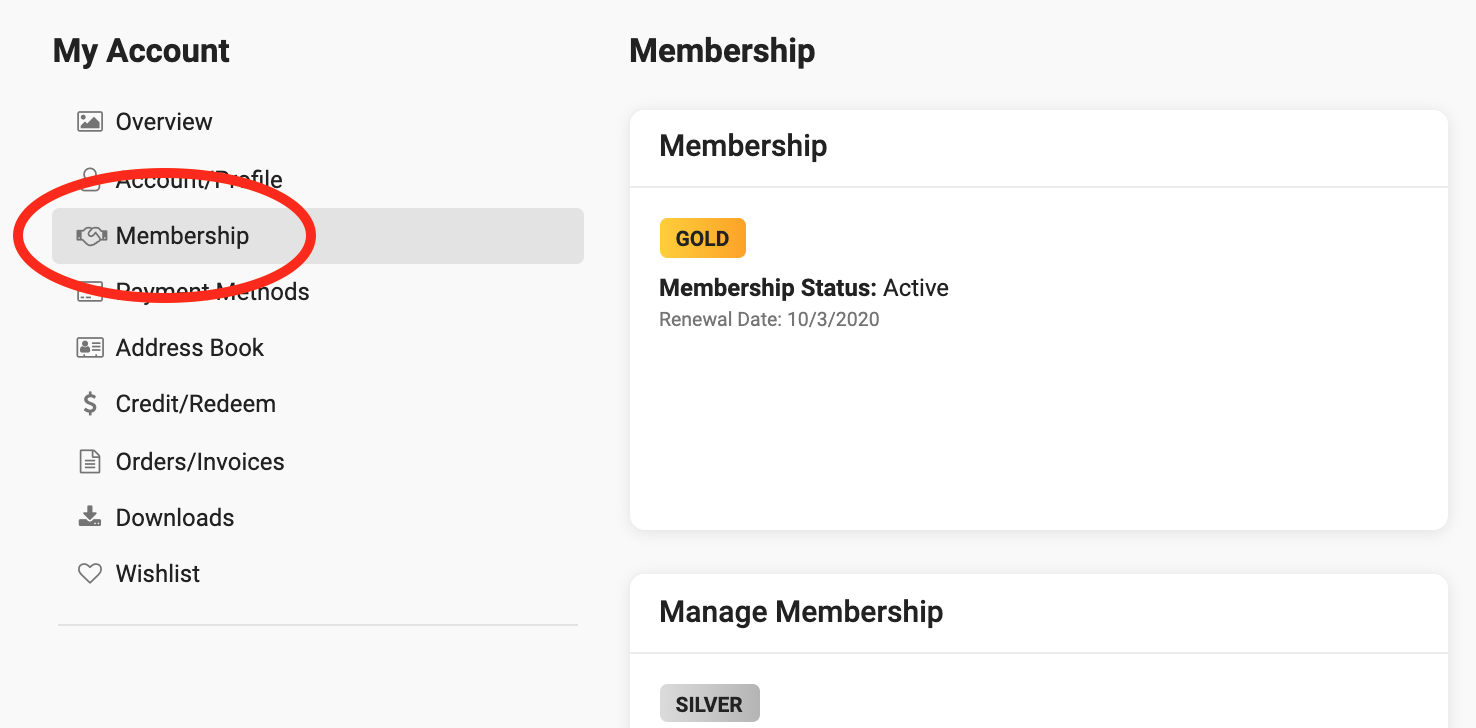 3. Go to 'Manage Membership' and select the membership tier you'd like to upgrade or downgrade to.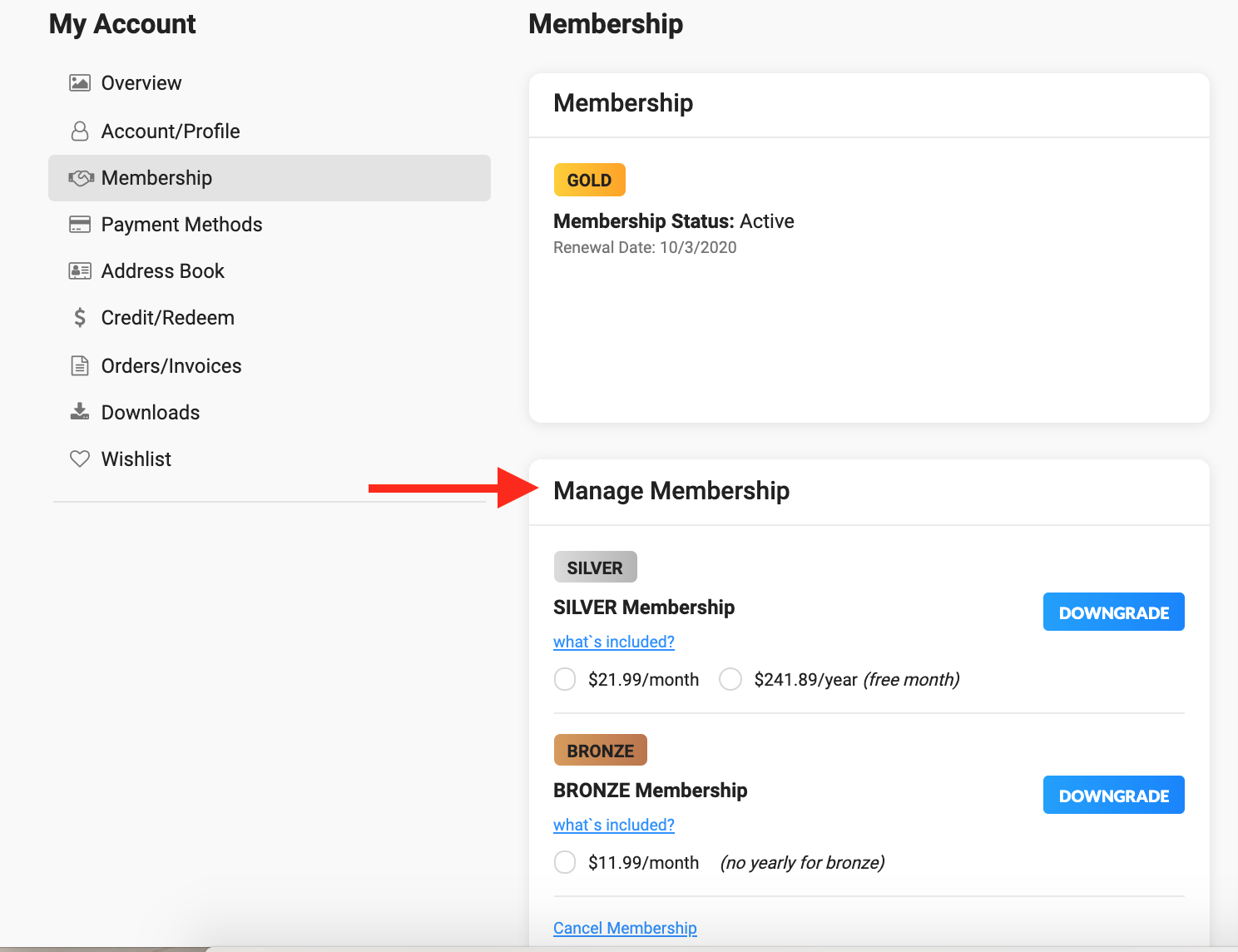 4. Compete the transaction and you're all set!
*Don't worry, all your previous downloads from any past memberships will be safe and sound in your account page.

Helpful information about upgrading from a silver yearly to a gold yearly membership:
If you upgrade from a silver yearly to a gold yearly membership before your silver membership expires, you are entitled to receive a refund for the unused portion of your previous yearly membership. We will send that refund to the card you used to purchase the upgraded membership.
To get this refund, just shoot us an email within 72 hours of your new membership purchase and we will process that refund for you!
EXISTING MEMBERS
When you upgrade your membership, your previous membership will be canceled automatically. From that date forward, you will only be charged for the new membership.
We love our members! So if you ever have questions about your specific situation... just shoot us an email and we can help you work it out!

++++++++++++++++
Please let us know if you have any questions or if there is anything else we can do to help you lead your ministry better. Just email membership@downloadyouthministry.com

p.s. If this article was helpful, give us a thumbs up below.